The Executive Director Extractive Industry Transparency Initiative (EITI) Mr. Mark Robinson, accompanied by his Nigerian counterpart and Executive Secretary, Mr. Waziri Adio, Country Manager Anglophone EITI, Mrs. Murjanatu Gamawa and Delegation were received by DPR Top Management today at the DPR Head office Lagos.
The DPR team led by Dr. Musa Zagi (Deputy Director HSE) welcomed the delegation on behalf of the Acting Director, Mr. Ahmad Rufai Shakur.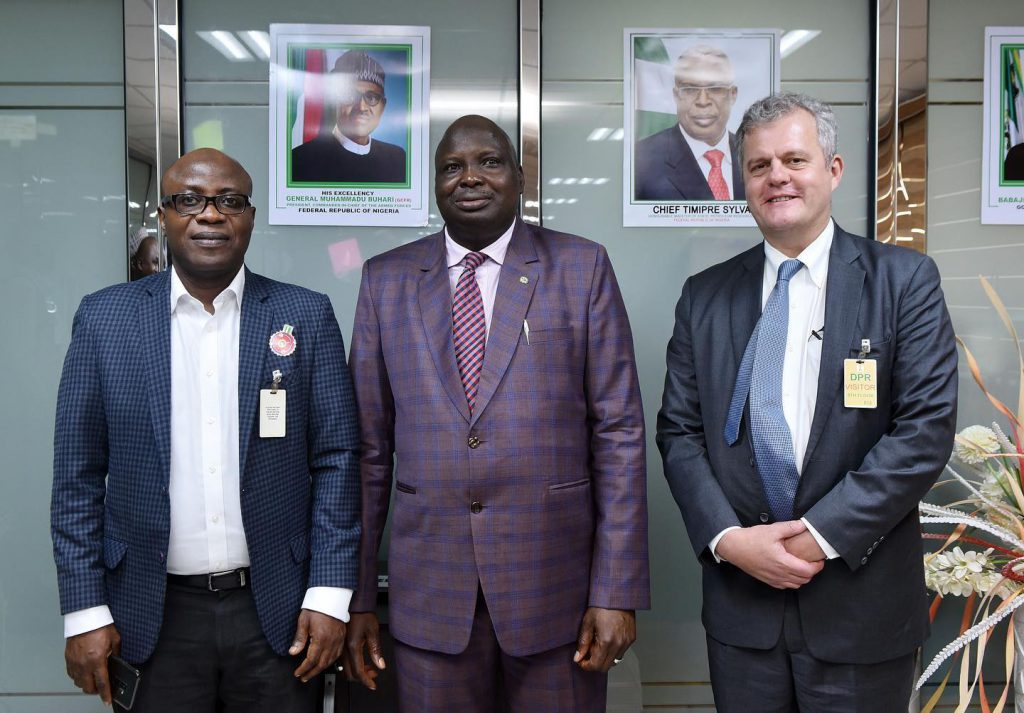 The courtesy visit is part of ongoing efforts by both agencies to improve collaboration and accountability in the areas of data sharing, crude oil production accounting etc.
The delegation commended the Department for the improved relationship. They also informed DPR of their intentions to conduct a joint study in the area of metering, to facilitate optimal cost effective solutions for the Nigerian oil and gas sector. The Executive Secretary NEITI, expressed the delegations interest to collaborate with DPR on the National Production Monitoring System (NPMS).
The visit was concluded with the presentation of some regulatory publications like; Compendium of Oil and Gas Laws and Regulations, Nigeria Oil and Gas Industry Annual Report 2018 amongst others.